A ground-breaking collaboration between Allegra Technologies, MetaFin, and Pathlab Health Management Sdn Bhd is revolutionising the Malaysian insurtech industry with an AI Smart vending machine that provides access to car and motorcycle insurance. Launched on a Saturday on May 13th, this brand-new AI Smart vending machine is located in Desa Mentari, Petaling Jaya, Selangor.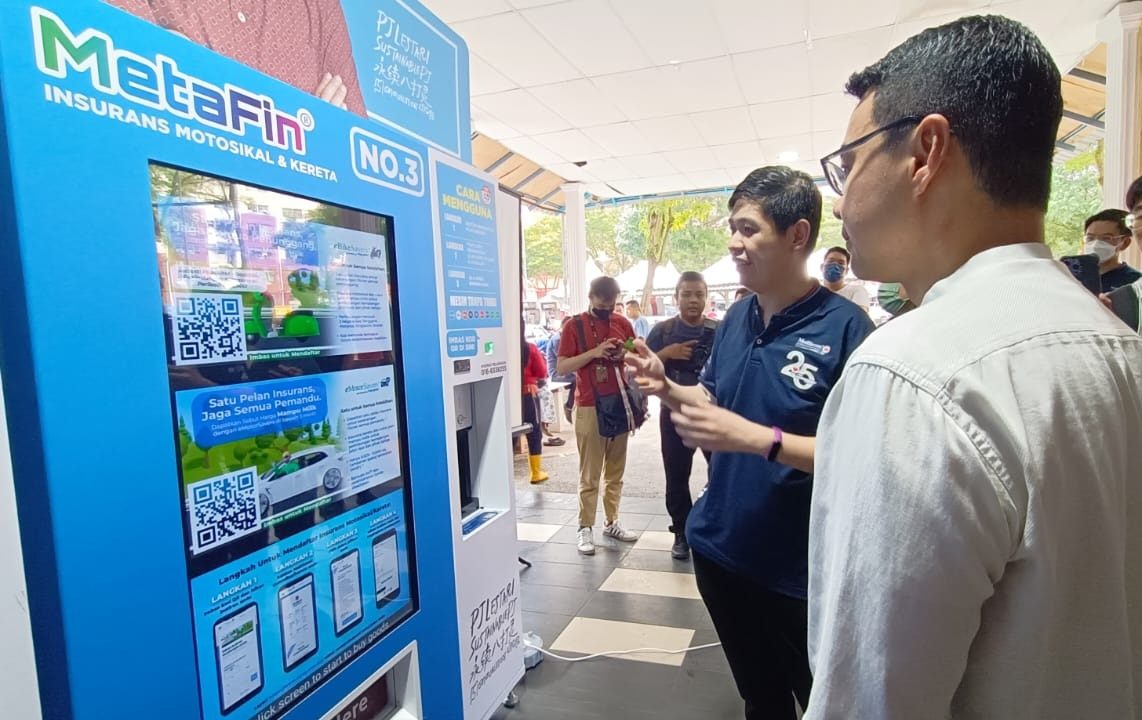 MetaFin x Allegra x PHM's new revolutionary AI Smart Vending Machine and YB Lee Chean Chung (Right).
With the vending machine, MetaFin aims to make it easy to access free education about car and motorcycle insurance. Visitors to the machine will be greeted with a beautiful full-screen display showcasing the car and motorcycle membership programs that are distributed by the authorised insurance agency, Pathlab Healthcare Management Sdn Bhd. With a quick scan of the QR code on the banner, customers can renew their auto insurance in no time – with bonus time to grab a snack or drink!
What's more, the programmes are underwritten and insured by Tune Protect Group, ensuring top-notch insurance coverage. Additionally, with every purchase of the eBikeSavers membership programme, customers receive a FREE subsidised RM2,000 Personal Accident Package for an entire year.
How to Redeem Free RM2,000 Insurance Gift?
As detailed above, a renewal of your motorcycle with eBikeSavers membership will entitle you to enjoy a free gift from MetaFin: a RM2,000 Personal Accident Package (Active after 2 weeks of initial purchase).
To redeem the free gift, you must:
Download T-D Labs from Google Play or iOS Store.
Visit the vending machine located in Desa Mentari Block 5 to redeem.
Then, simply follow the steps below: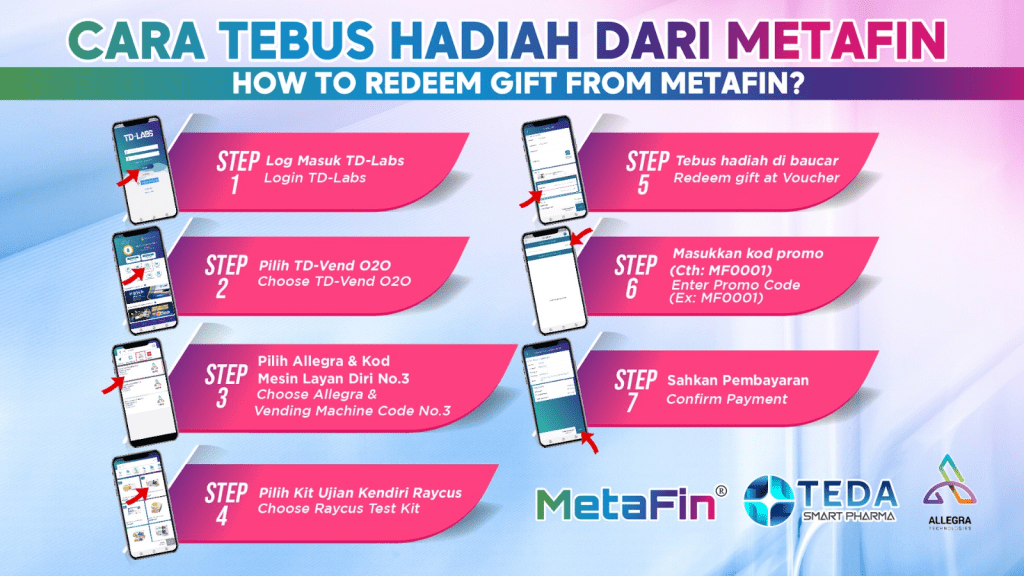 The AI Smart vending machine is an exciting development in the Malaysian insurtech industry. It provides a convenient and easy way for people to learn about and access insurance products that are vital to their lives. By providing free education and making insurance renewal a simple process, this collaboration hopes to encourage more people to take an interest in insurtech products and learn about their benefits.
Visit the Vending Machine now:
Desa Mentari Block 5, Jalan PJS 6/5b, Pjs 6, 46000 Petaling Jaya, Selangor
How to Access Insurance in MetaFin Vending Machine:
The process is really streamlined and easy. Simply scan the QR code to begin! Here is a step-by-step guide from the vending machine display itself.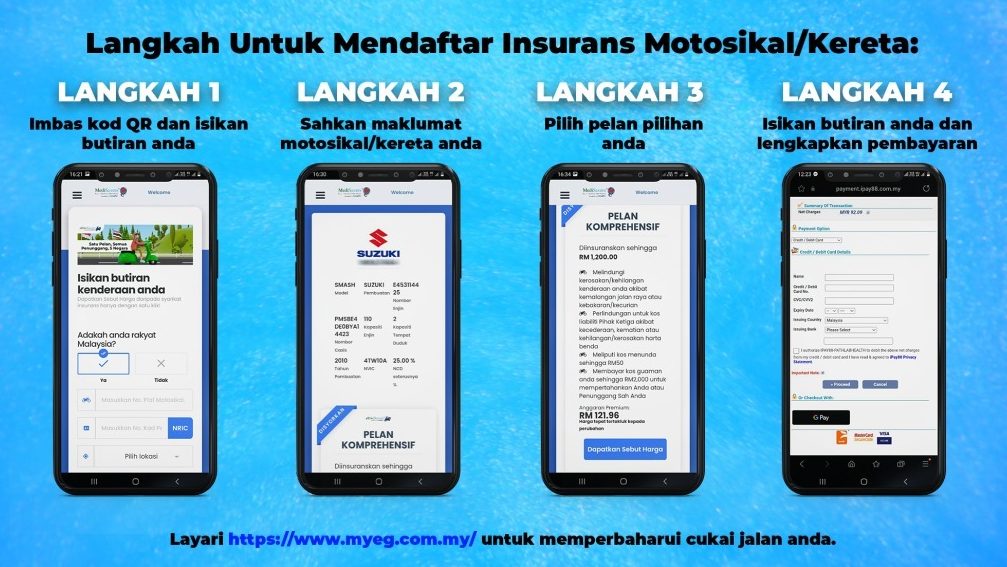 So, if you're in Desa Mentari and need to renew your auto insurance, head to this AI smart vending machine. You'll get the coverage you need, along with a tasty treat to enjoy!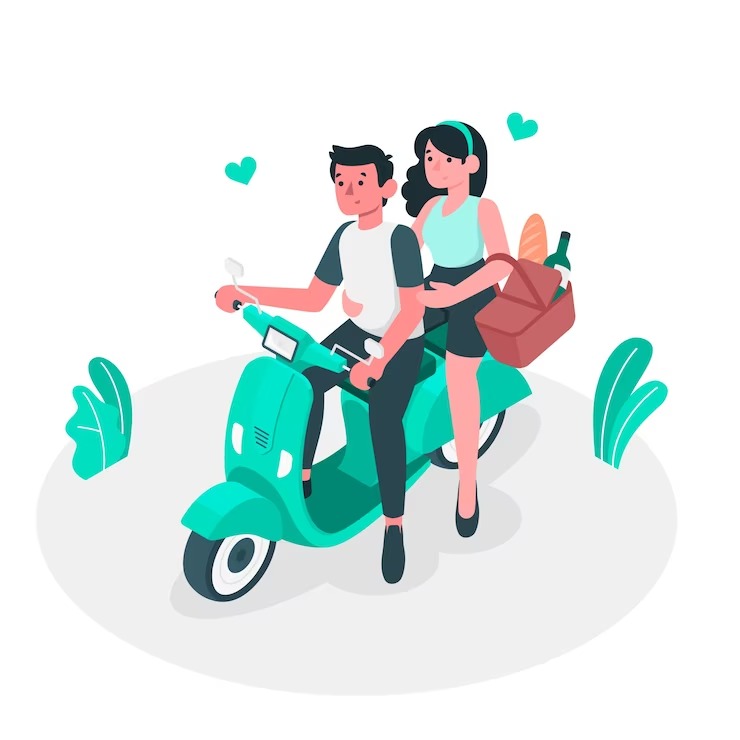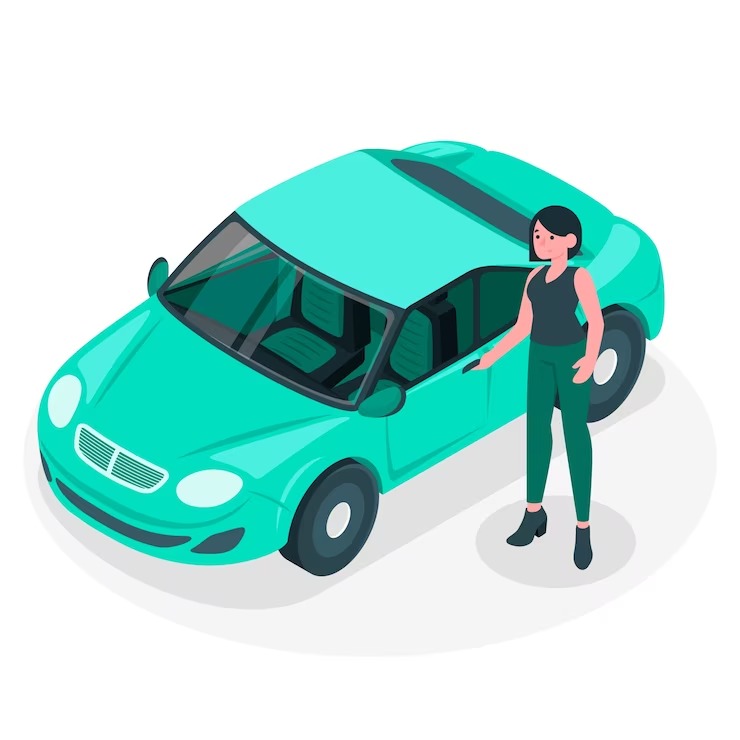 eMotorSavers and eBikeSavers programmes are powered by the MetaFin platform and distributed exclusively by authorised insurance agencies: Pathlab Health Management Sdn Bhd, MediSavers Management Sdn Bhd, and MediSavers Health Management Sdn Bhd.